House Coren: The History of Lower Lodge Vineyard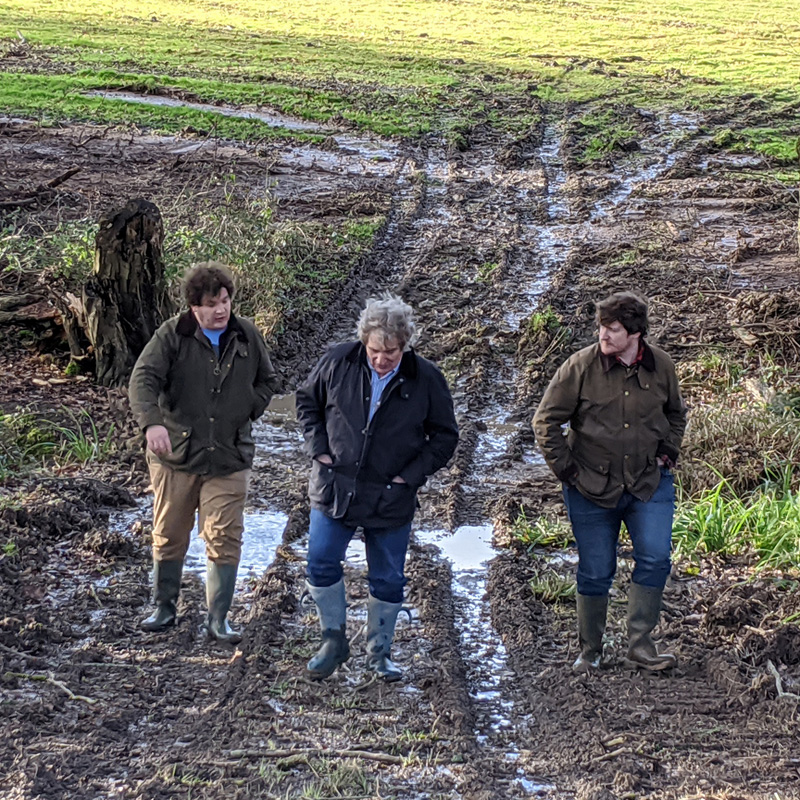 The Coren family have lived in Lower Lodge house for the last 12 years but it was only at the end of 2019 that we began transforming the property into a vineyard.
Our land was once a medieval hunting park belonging to the Manor of Dedisham and located in the portion which was known as the South Park, so we like to think we're returning the land to its agricultural roots. Barrie and Sally Coren live on the now vineyard following the planting of 30,000 vines in May 2020, which now line the fields surrounding the family home.
The House Coren vineyard is currently growing Chardonnay, Pinot Blanc, Pinot Noir, Pinot Meunier and Pinot Noir Precose, or more affectionately known as Fruhburgunder, across eight hectares of prime undulating Sussex land.
According to a local historian, Dedisham is referenced in the Domesday Book through a connection to Goring-by-Sea further south.
In 1623 Richard Blount, the Lord of the Manor of Dedisham, sold 220 acres of the South Park to his son-in law, Reginald Mohun. This land was occupied by Lower Lodge Farm but other areas within Mohun's estate were listed in 1636 as Lodge Farm, Hoggetts Farm, Pinkhurst Fields and Riddon.
The estate was later sold as two separate lots, with Lodge Farm developed into the present Slinfold Lodge and the remaining land becoming Lower Lodge Farm.
Rumour has it that at some point during the Napoleonic wars, French prisoners of war from the Waterloo conflict were held at Lower Lodge and built the original drainage under the land. If that's true then we should be thankful to them because we use it to this day to help with drainage on the vineyard.
The medieval deer park later went back to leisure use with a portion of it operating as a shooting ground before becoming the House Coren Vineyard. And the rest of our history is waiting to be bottled.